Brave Men of New England, to the Union's Defense!

With the Civil War Sesquicentennial commemoration having concluded in 2015, living historians across the country are gearing up to mark the 155th anniversaries of the Battles of Antietam and Fredericksburg. If you want to experience Civil War history as a member of the recreated 28th Massachusetts, enlist today!


---

Upcoming Civil War Events

From the countryside of Virginia to the hallowed ground of Gettysburg to historic towns across New England, today's 28th Massachusetts honors the memory of the original regiment at reenactments, parades and living history encampments throughout the year. See our schedule for the "1862 Campaign" of 2017.

Commonwealth Recognizes the Service & Sacrifices of the 28th Massachusetts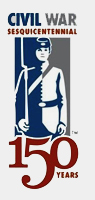 December 13, 2011, was the 150th anniversary of the 28th Massachusetts Volunteer Infantry Regiment being mustered into the Union Army. Learn about the state's official proclamation.



---

Help Keep the Memory of the Historic 28th Massachusetts Alive!

The recreated 28th Massachusetts has raised nearly $21,000 to date toward creation of a permanent Boston area memorial to the original regiment. You can help!